FEATURES:
Quality 7-8 ounce harness leather, evenly skived.
Hand stained black, on the hair side and edges only, then oiled twice with neetsfoot oil.
Strap edges slicked.
Keepers are hand sewn with linen thread, eight stitches per inch according to specification.
All solid brass hardware, including the manufactured in house adjusting and attachment hooks .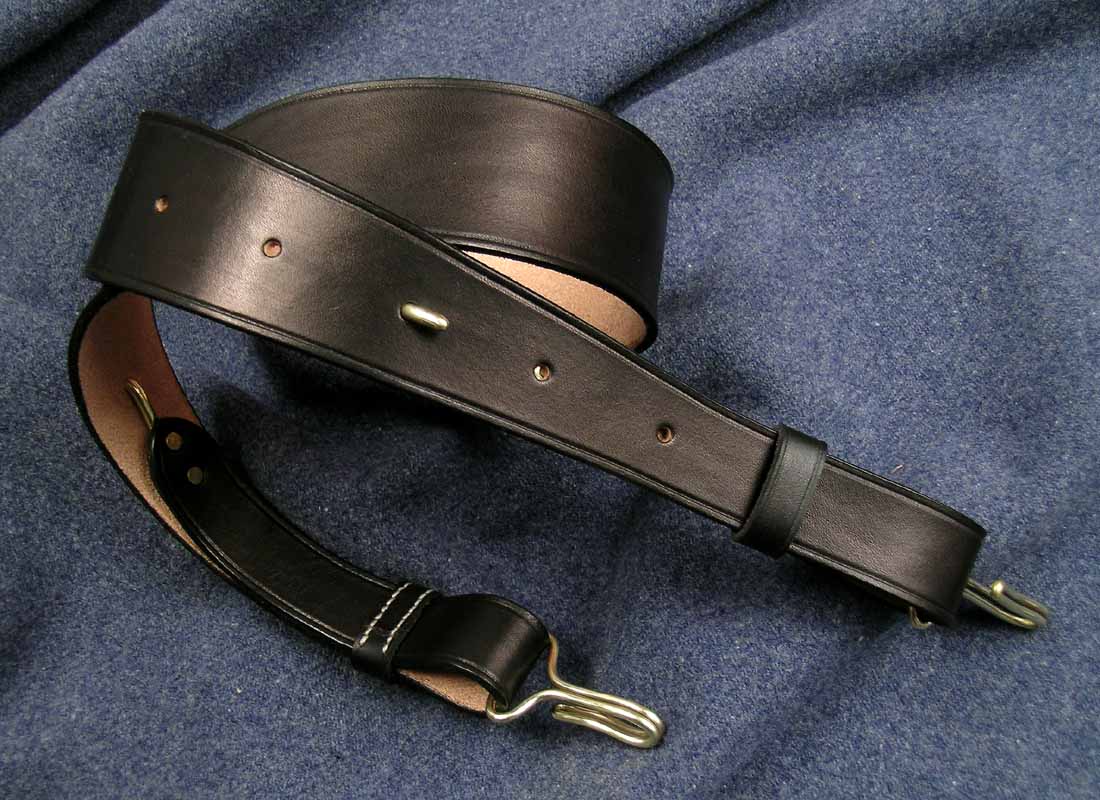 1878 Haversack Strap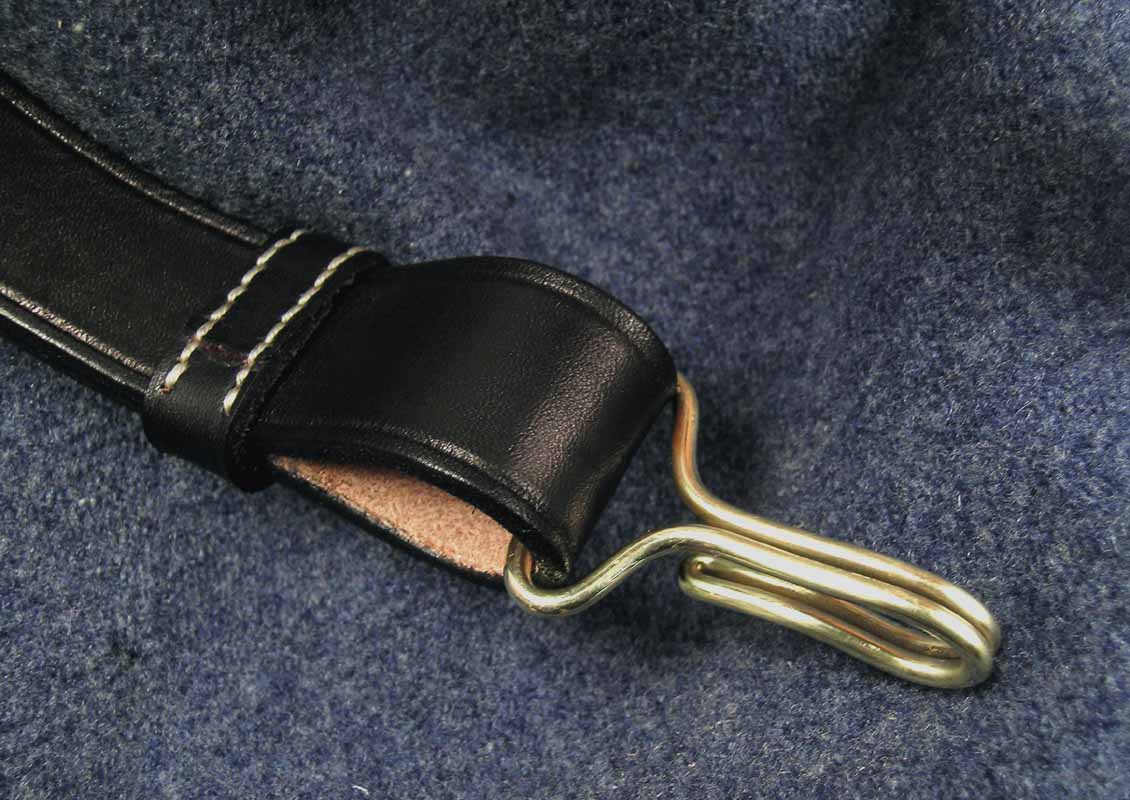 1878 Haversack Strap - hand sewn keepers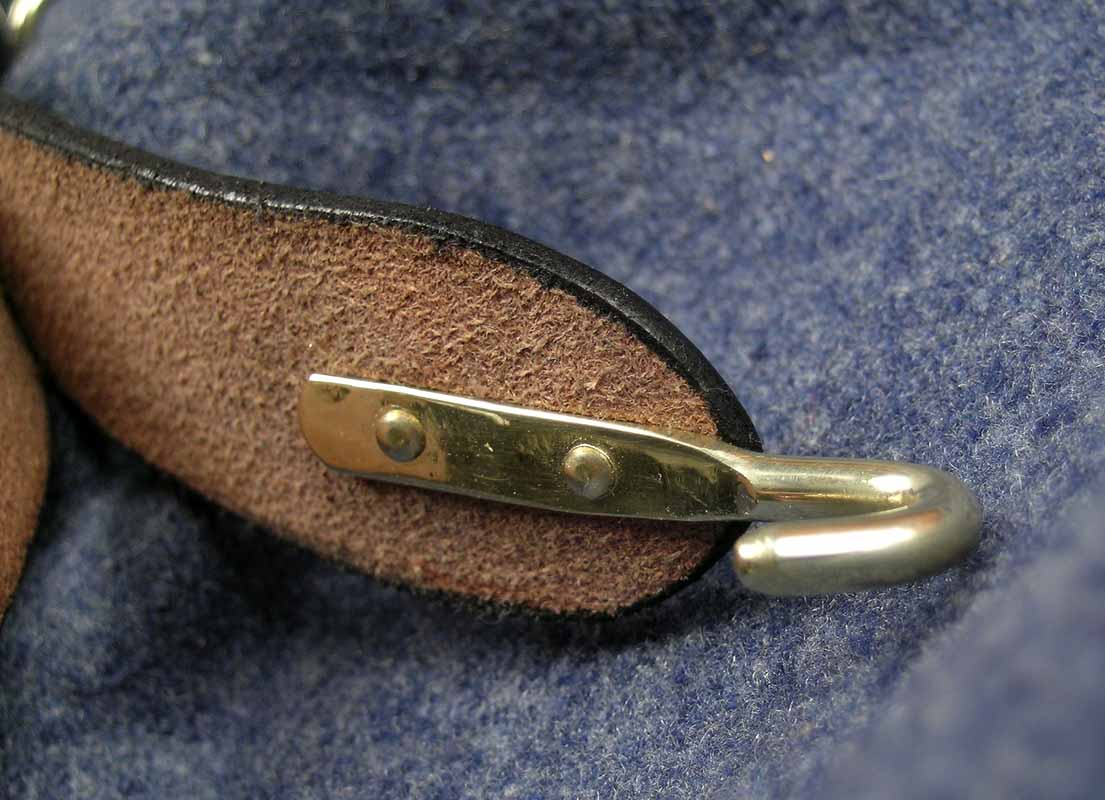 1878 Haversack Strap - adjustment hook detail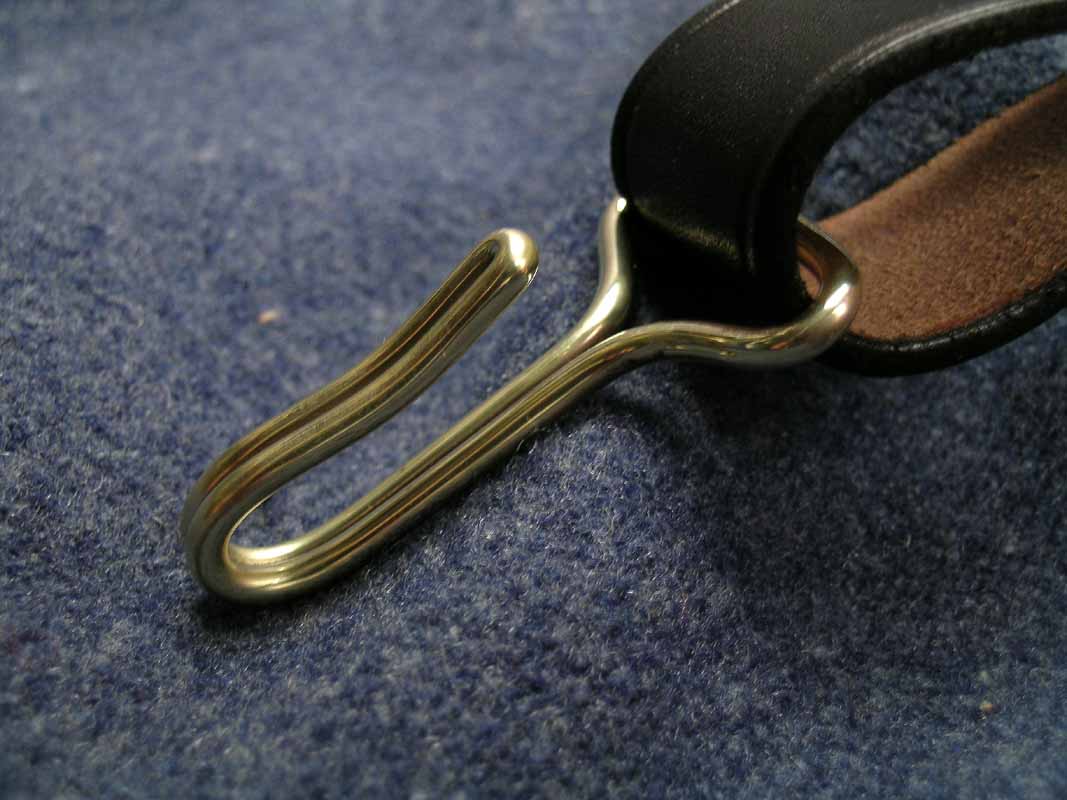 1878 Haversack Strap - sling hook detail