FEATURES:

Made according to regulation with reference to marked originals. Available in original sizes 1, 2, 3, as well as 21st century sizes 4 and 5. These are correct for color, weight and weave of canvas, leather and metal fittings. It's very difficult to tell these from the originals--everything on these is correct right down to the machined brass lacing studs. See the sizing chart to determine your correct size.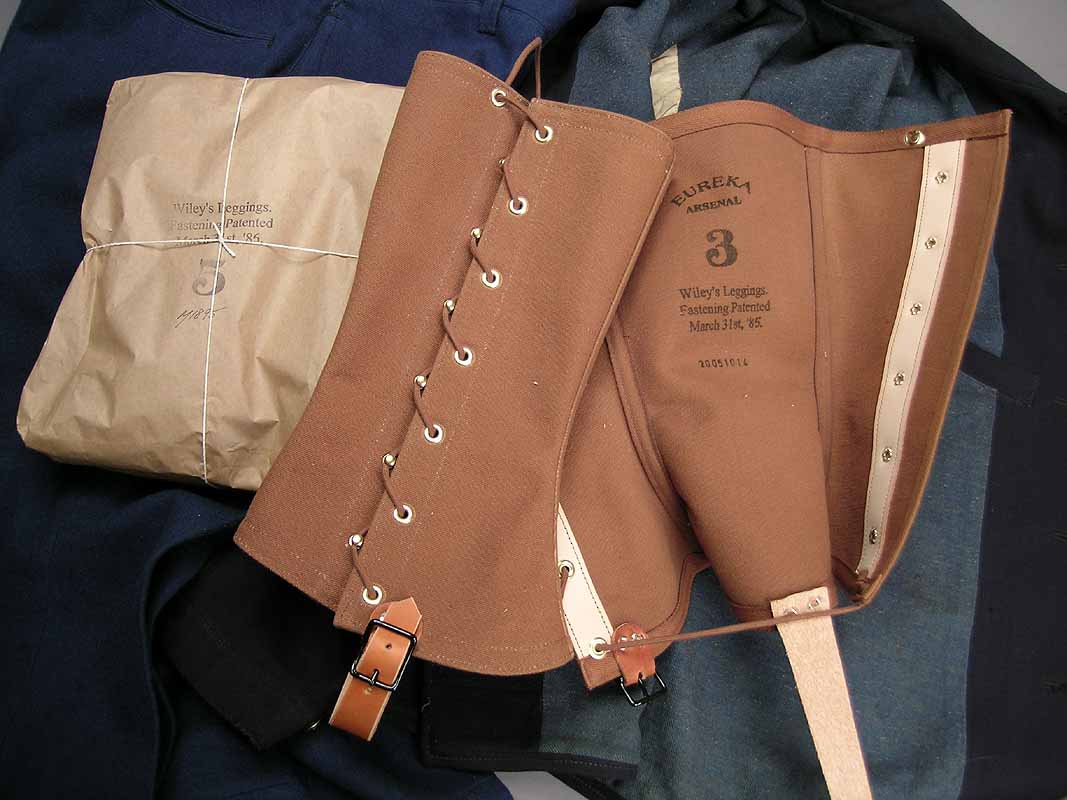 1895 Leggings - foot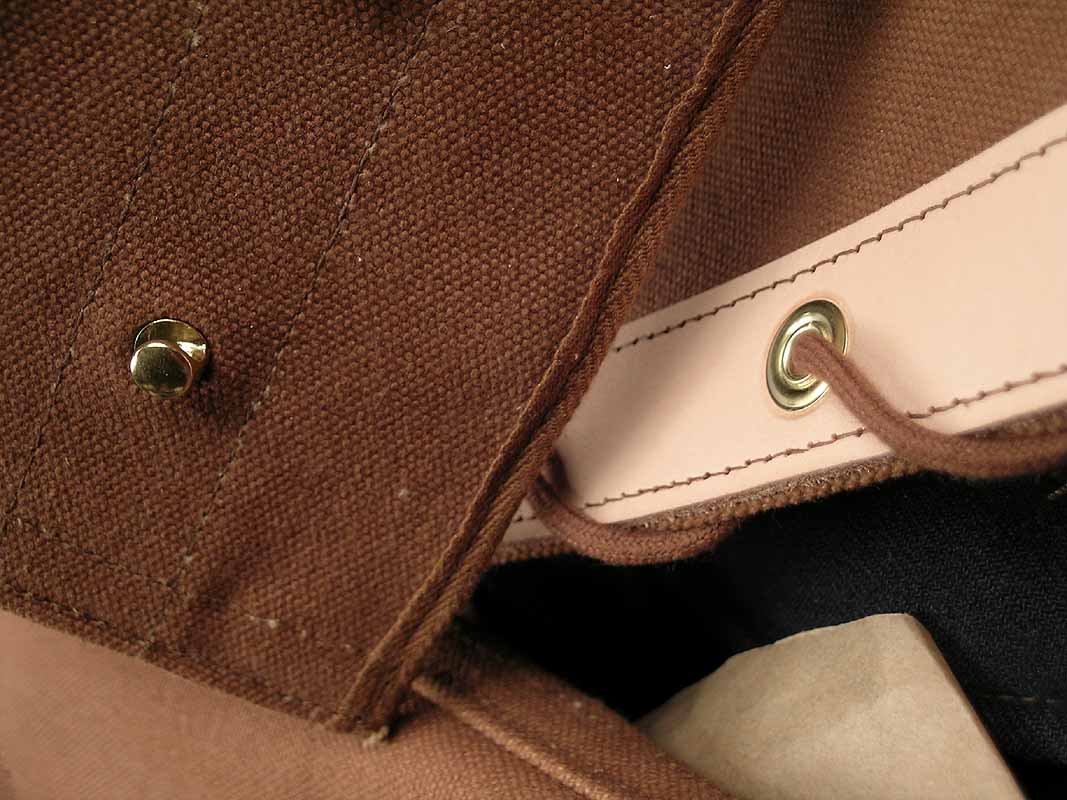 1895 Leggings - foot - bound edge, leather reinforcement and brass grommets.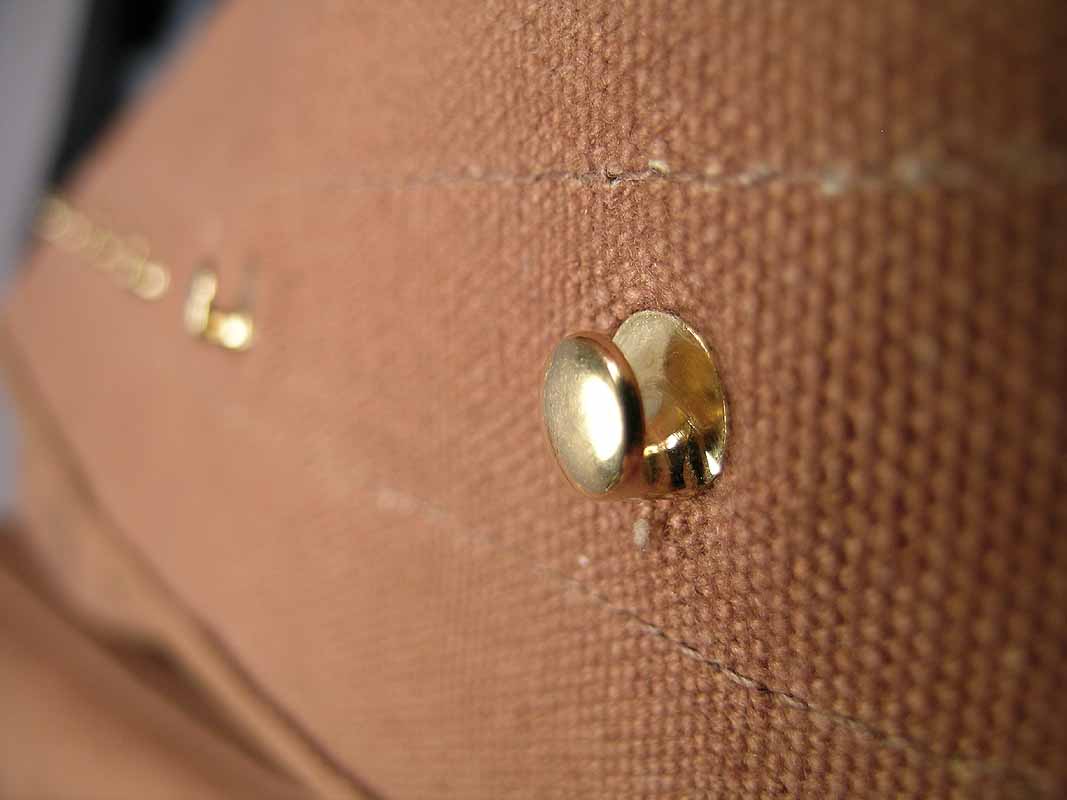 1895 Leggings - foot - lacing stud detail